Well here I am posting late Sunday night, cause this is the first time I have been on the computer all weekend! I have felt icky for the past 3-4 days, and mostly slept or when I did try to stitch I sometimes found myself falling asleep! Have you ever tried stitching and falling asleep at the same time? LOL Its hilarious where you find your stitches! hahaha
So I started stitching on Plum Street Samplers, "Morning Bird" late Friday and with my limited stitching time, I am not as far along as I would have liked! But I am having fun stitching this, I so love the vibrant "Fall" type colors and they really look good on the mushroom evenweave too!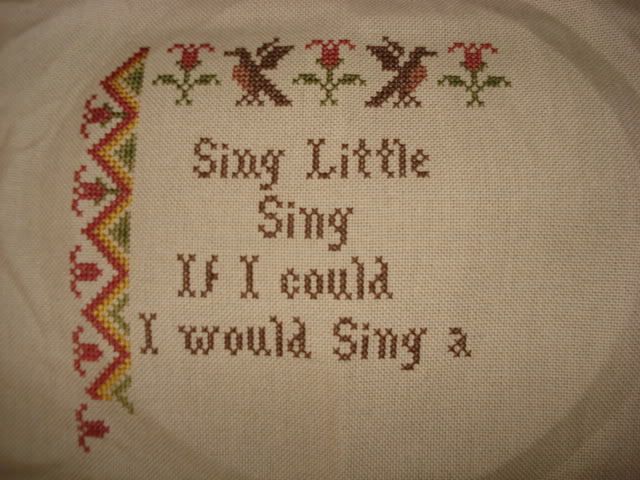 So I am hoping I get more stitched in the next few days! I am so loving the border, but really itching to get down to the trees!! I hope Paulette gets to see my progress on this! She was my "Enabler"! Thanks Paulette!
Ok, I am off to get a bit more stitiching in while I feel well enough, then off to bed. Hope everyone had a great weekend!